Overview of Selected Seminars in the Department of Political Science
Hirohisa TAKENOSHITA Seminar [Social Stratification, Sociology]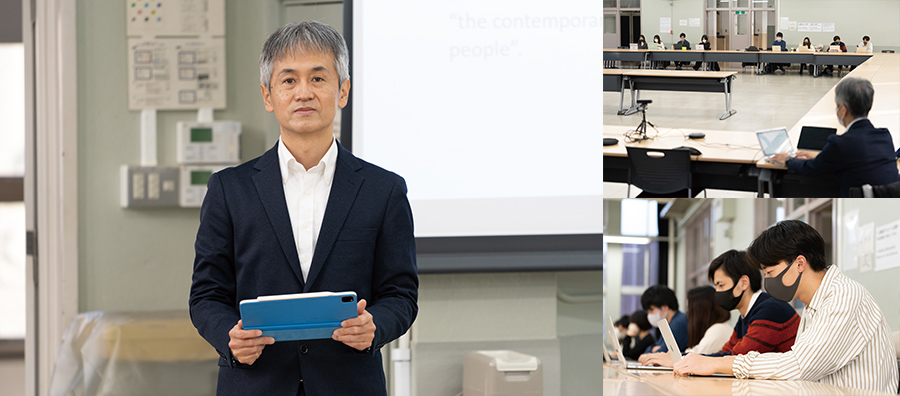 My seminar focuses on social stratification theory, which examines the unequal distribution of social resources people need to live in modern society and the mechanisms that shape this phenomenon. We look at family backgrounds, inequality in educational opportunities, and career development pathways in the labor market as key mechanisms behind inequality. We also consider how politics, economics, and community contribute to inequality.
In their third year, having learned statistical analysis methods and the basics of fundamental theories on social stratification and inequality, students are divided into groups to conduct research for presentation at the Mita Festival. They access modern data archives to prepare their statistical analysis. Following the Mita Festival and through their fourth year, students will continue their research toward a graduation thesis. Students can determine their thesis topic based on their interests. Some choose to focus heavily on class and inequality, while others do not. Although many papers approach the issues from a sociological angle, they are also very interdisciplinary, considering inequality from the perspectives of political science, economics, and finance.
Hiroki TSUKIYAMA Seminar [Political Process, Polimetrics]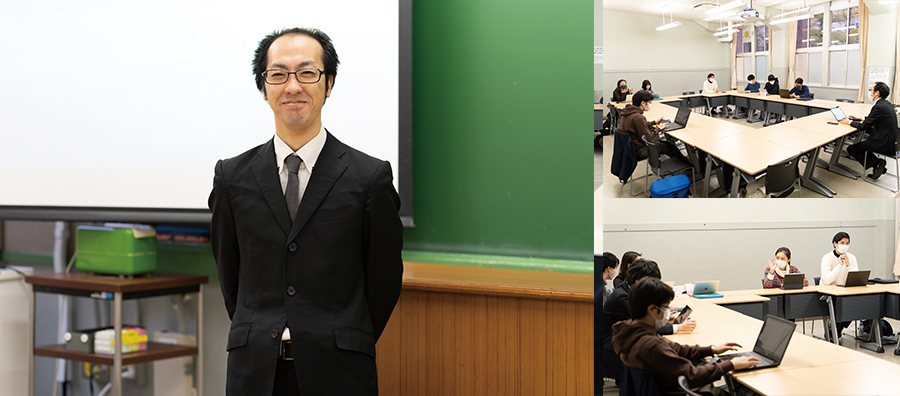 We study political process theory, a field of research that aims to clarify the mechanisms of political processes such as elections, parliaments, and public policy. For example, what changes after citizens vote, why does corruption among politicians occur, and how can we achieve fiscal restructuring? We take up these familiar questions concerning realpolitik and aim to answer them from a scientific approach using data analysis.
As they learn about programming and data analysis techniques from the ground up, seminar students are asked to write an original thesis based on their own issues and interests. Watching students gather information and transform their independent ideas and perspectives into research is also a learning experience for the faculty, and their findings stimulate our intellectual curiosity. My seminar encourages students to detect political and social problems and identify solutions, and I hope that via these activities, our students develop into creative individuals who can produce new value for society.
Aiko NISHIKIDA Seminar [Migration/Refugee Politics]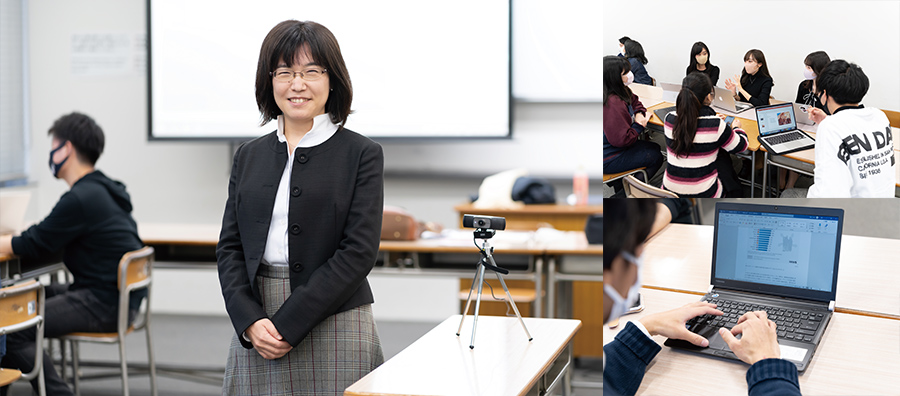 We find ourselves coming into contact with more and more people from outside of Japan in our daily lives. At restaurants and convenience stores, you may often notice that the name of the person who takes your order or works the cash register is not Japanese. These people are now an integral part of the Japanese economy. However, Japan does not have a robust immigration policy, and the number of refugees accepted is extremely limited compared to other developed countries. How will Japan deal with people of different languages and cultures in the future?
This seminar brings together people interested in immigrants and refugees living in Japan or around the world. We read literature from diverse academic disciplines and discuss in group sessions, discovering each other's strengths and respecting each other's opinions in a manner akin to symbiosis. What can we learn from the United States, the United Kingdom, Germany, the Netherlands, and other developed countries that accept immigrants? I hope you will join us to think about these issues together.
Takeshi KOHNO Seminar [Political Theory]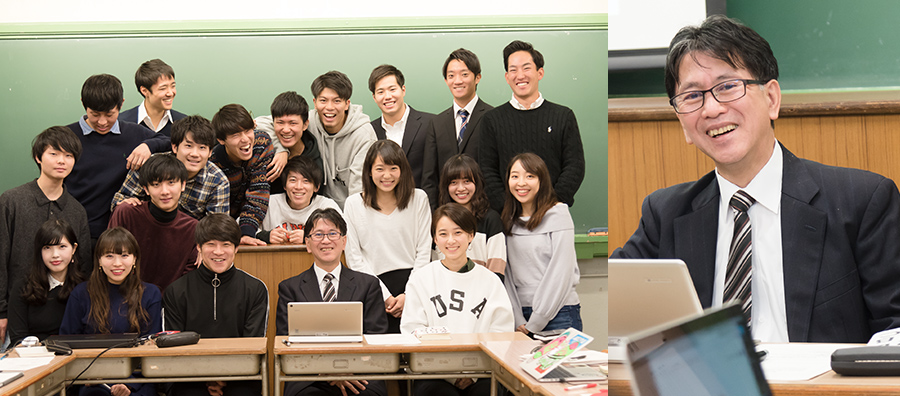 College life consists of many experiences. Of these, I consider the following "three encounters" to be particularly important: good teachers, good friends, and good books. Seminars are the perfect place for these encounters. I would love my students to find even just one of these, if not all, of the following in my seminar: a teacher with whom they can discuss not only their studies but also their way of life, everlasting friendships, and books that will guide them in finding their place in society. That said, even if this seminar offers opportunities for students, it is up to them to decide whether or not they will embrace them. Experience cannot be given; it must be gained through initiative. Finally, I'd like to highlight the type of books you'll encounter in my seminar. We read about the dysfunction of representative democracy in literature that portrays citizens as "gods in election time but slaves otherwise" and consider measures to address this. Reading works like these forms the basis of my seminar, which strives to foster responsible citizenry.
Kiyoshi TAMAI Seminar [Political History of Modern Japan]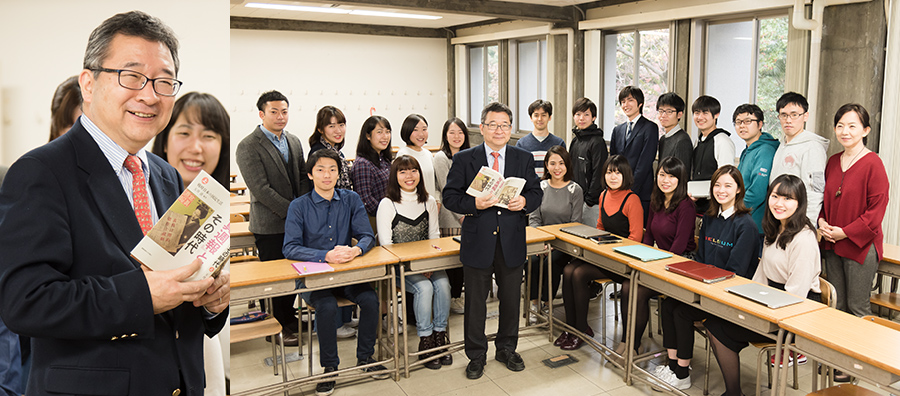 I research Japanese political history from the Meiji to Showa periods. Third-year students in my seminar start a project where they conduct content analysis on how Japanese media report domestic and foreign events. Themes cover not only events related to Japan, such as the May 15 Incident, but also foreign events such as the Xi'an Incident and the Munich Conference. Our research findings are already collected in a series spanning more than 20 volumes in the collections of leading universities in Japan and the libraries of Harvard, Columbia University, and other institutions abroad.
In their fourth year, students work on their theses, which may include any number of topics seemingly unrelated to Japanese political history, which have covered issues like Disney, school entrance examinations, the Takarazuka Revue, English language, Panama, Finland, and more. These individual interests provide a jumping-off point to bring the past to light.
To live only in the present and approach the future without understanding history is a dangerous pursuit, akin to stepping into the unknown without a map. This seminar offers an intellectually moving and exciting environment to help you plan a route that avoids potential hazards.
Akiko SUGIKI Seminar [Politics of Contemporary Africa, International Relations Theory]
What do you think of when you hear the word Africa? For many, it's somewhere far away, both geographically and psychologically. Or perhaps you might think of a region suffering from poverty, ethnic conflicts, terrorism, and refugee problems. However, these images present just one side of Africa.
This seminar analyzes various issues in African countries through the lens of political science and international politics, taking into account the diversity of the continent. Specifically, we analyze and discuss current events regarding political regime change, development assistance, conflict and "terrorism," peacebuilding, refugee issues, international crime, and more. We sometimes invite domestic and international experts as guest speakers and conduct workshops to think about practical solutions to problems such as poverty and conflict. Through these activities, we learn from several perspectives as we think about how to solve the various issues facing African countries and consider measures for international cooperation.
Ken TSUTSUMIBAYASHI Seminar [History of Western European Polical Thought]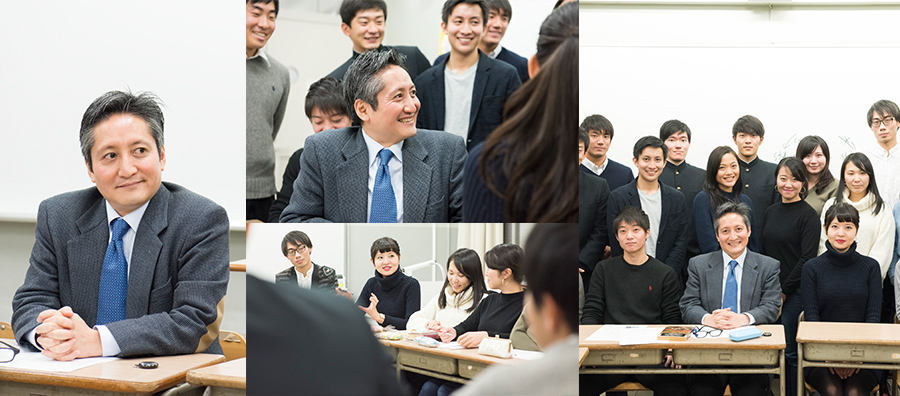 Since its inception, students in my seminar have continued to read the classics of Western political thought. It is no exaggeration to say that the greatest experience students reap from the seminar is grappling head-on with such timeless masterpieces as Plato's Republic, Hobbes' Leviathan, and Rousseau's The Social Contract.
I'd like to think that our seminar itself is a kind of democracy. Each student can approach both their paper for the Mita Festival and their thesis with any topic of their choosing, and my opinion is just a single vote when planning events or thinking up ideas for new students to join our seminar. It is rather common for me to find myself in the minority, so I cannot deny the possibility of other opinions among my students. I hope that this high degree of freedom allows students the to be able to think independently and be proactive in academics. Our seminar aims to be a place where anyone can challenge the giants of knowledge and find joy in the process, even if they are empty-handed when they first arrive.
Naoya IDUOKA Seminar [Politics of Contemporary Latin America]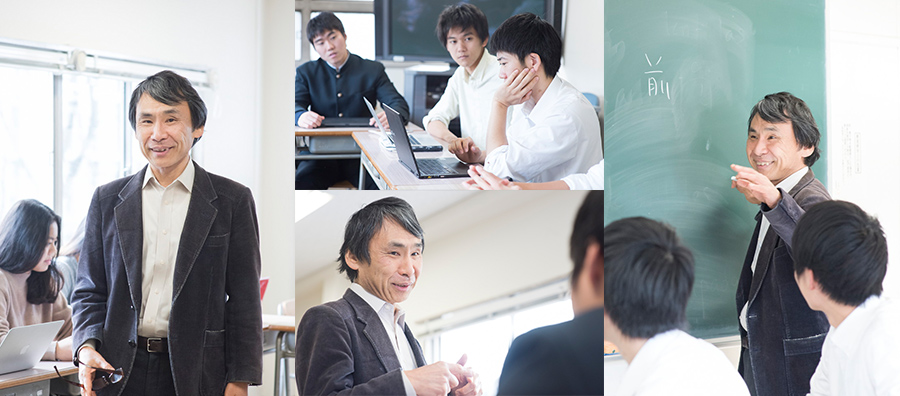 The politics of Latin American countries are not only important and interesting in their own right, but their study has helped shape general theory across the academic landscape on military governments and other autocratic politics, democratization, and the very nature of democracy. The same applies to the regional societies, economies, and cultures of Latin America, which students in this seminar study as we explore political insights.
My seminar emphasizes providing an original take on existing research. Original research on Latin America is not easy because it is so far away and relatively unknown in Japan. It can be difficult to gather data and often requires exploring non-Japanese texts, but we encourage each other to do our best. Students join forces through joint seminars with Latin America-related programs at other universities to compile their graduation theses. Though some in Japan may think of Latin American studies as a minor field, we approach it with mainstream vigor.
Takeharu OKUBO Seminar [History of Political Thought in East Asia, Comparative Political Thought]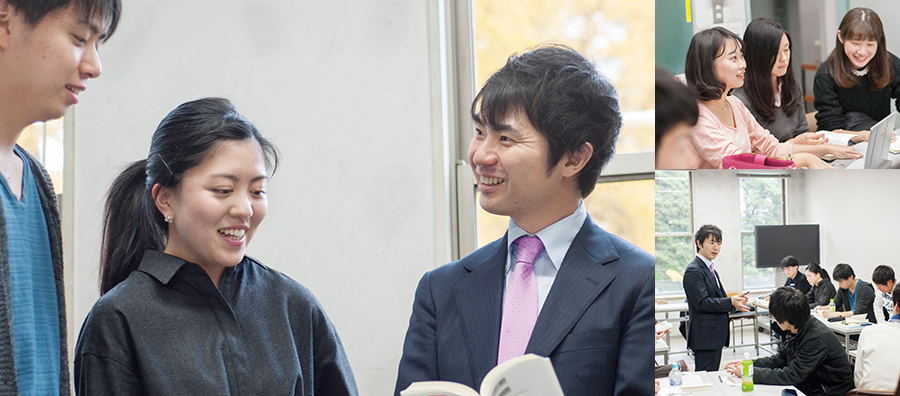 How has the East Asian world in which we live been shaped, and what kind of future is it moving toward? Our seminar examines the origins of modern East Asia, focusing on cultural contact with the Western world. Currently, East Asia faces uncertain prospects as relations between regions can sometimes become strained. To understand the nature of these issues, it is necessary to once more turn a scholarly eye to the past and elucidate the political thought and diplomacy of early modern and present-day East Asia. In my seminar, students read literature in turn, and through group work and debate, they develop the abilities to think for themselves, speak in their own words, and persuade others of their opinion regarding the state of society in which they live. And it is these abilities that will make them highly successful candidates in a variety of fields.
Masanaru TANOUE Seminar [History of Western European Polical Thought]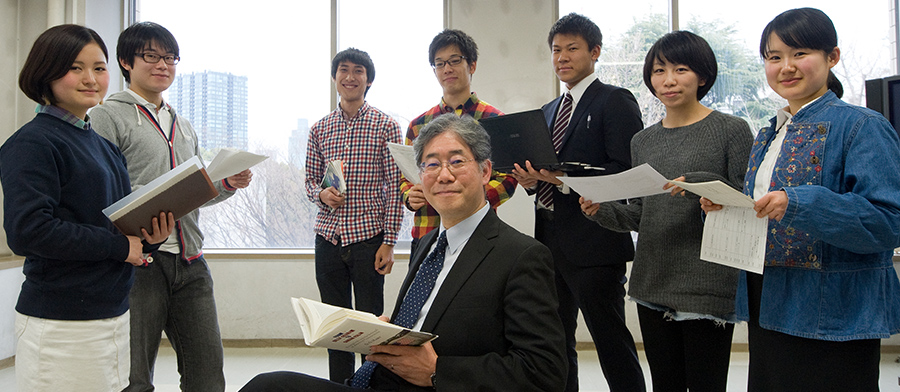 "All the world's a stage." This is one thing we can say with certainty about politics. But what about the otherworldly activities we value as humans? In this seminar, we try to highlight the worldly characteristics of politics by contrasting them with more private aspects such as religion to consider how people in the West have thought about politics. You may be asking yourself: "What's the point in that?" The world is home to many religions, believed by many people working on the front lines of business, academia, and politics today. This seminar provides students with the basic training needed to be able to communicate and build strong relationships with the diverse range of people they are bound to meet.
Kazuko KOJIMA Seminar [Contemporary Chinese Politics]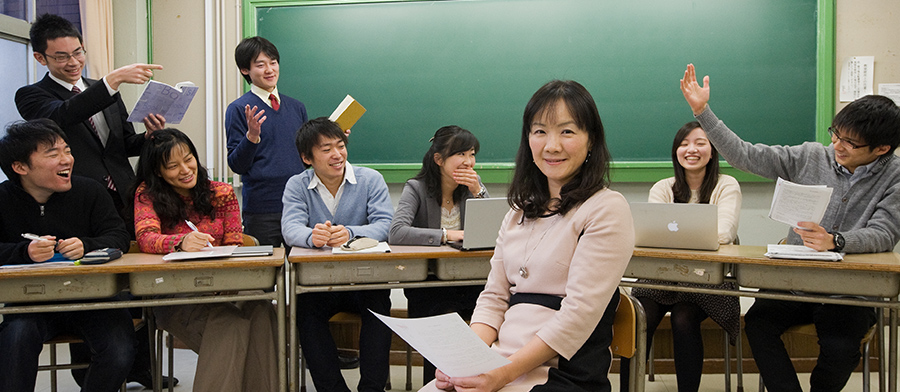 My seminar explores contemporary Chinese politics and diplomacy, but understanding an entire region and country is not an easy task. In China, in particular, the media is subject to strict censorship, and we can only draw analogies of the organizational structure of the Chinese Communist Party (CCP), the enormous organization that runs the country, from fragmented information. Several skills are needed to grasp the structure of the issues and distinguish between public opinion of China. We need to be able to read between the lines of media reports and remain sensitive to the experience of the people living there through our interactions and fieldwork. We also need to be able to think freely and reorganize history without being bound by the official views of the party. It is indeed a process full of tension and excitement. I hope that you will find the activities of this seminar intellectually stimulating, and, at the same time, I hope you will look at the power structures that surround us and develop the ability to think for yourself in order to get to the root of the issues.
Isao MIYAOKA Seminar [International Security, Theory of International Politics]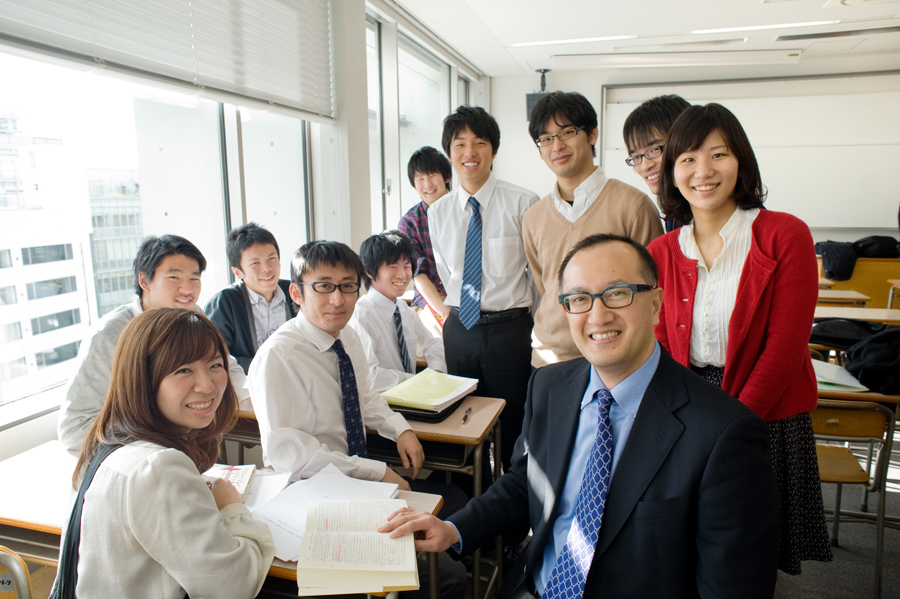 This seminar studies security policy from the perspectives of international relations theory. The word "theory" may give you the impression that students in this seminar struggle with esoteric knowledge that ignores reality or learn mathematical and statistical methods. But "theory" here refers to systematic knowledge that conceptually describes cause and effect behind individual phenomena and explains their causal relationships in relation to the law. This may sound like a challenge, but we do the same thing in our daily lives. A statement like, "CEO X was forced out amid a power struggle," is an example of theoretical thinking. This seminar aims to enhance students' ability to take events, even abstract ones such as international relations, and consider them logically and from multiple perspectives through mastering a variety of theories and examining them with case studies. We also focus on developing basic life skills such as communication, critical thinking, and problem-solving skills through interactions between small student groups and with faculty members.
Atsushi SAWAI Seminar [Contemporary Social Theory]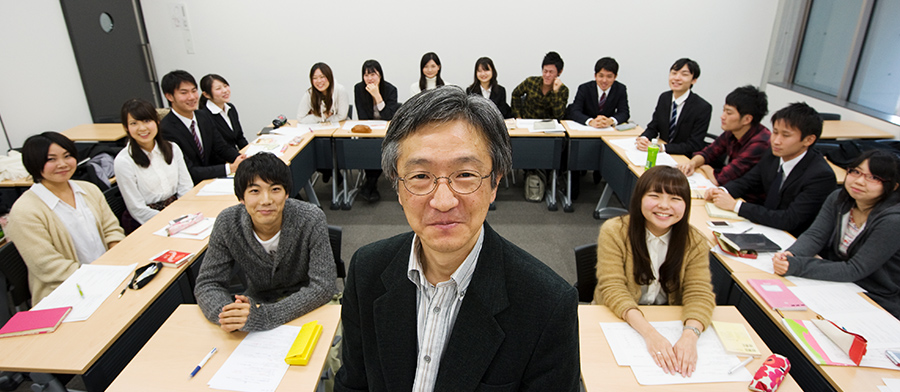 The Department of Political Science is home to seminars covering a wide range of research areas adjacent to or related to political science. As one of several seminars dealing with sociology and media theory, mine looks at Contemporary Social Theory and basic sociological theory. The seminar aims for each student to complete a thorough graduation thesis that can be seen as the culmination of their academic career, based in sociology and Contemporary Social Theory and focused on the contemporary social trends they are most interested in. Student themes are diverse and have included family, communication, culture, religion, inequality, and more. The goal of this seminar is for every member, each with their own theme, to forge their own arguments through debate and friendly competition and establish themselves through their writing.
Yuichi HOSOYA Seminar [Diplomatic History Of Europe, International Politics]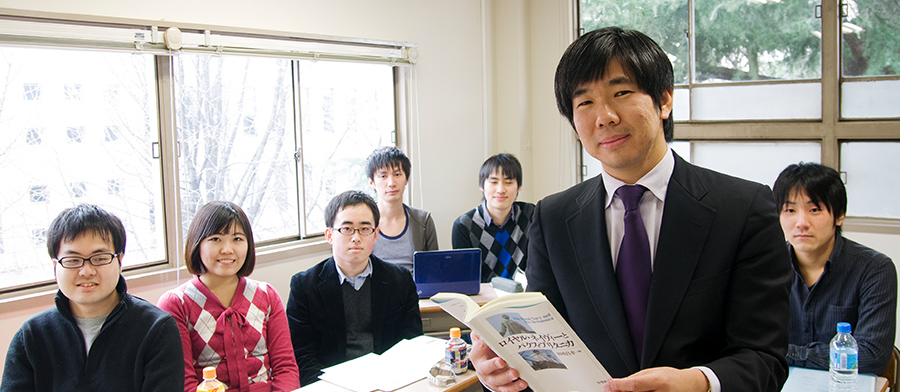 My seminar on the diplomatic history of Europe and international politics aims to provide deeper insights into shifting global politics by connecting both the past with the present and Europe with the wider world. What makes diplomatic history so interesting is that it lets us relive the moments when people were forced to make decisions amid anguish and uncertainty. It allows us to zoom out and look across time and space at the enormous entirety of international politics. And, above all else, I think what is most important is enjoying and growing through the experience of learning. Enjoyment without growth is fleeting, and growth without enjoyment is unsustainable. Over the two years that students spend in this seminar, they get the chance read and discuss material from many fascinating books on diplomatic history and international politics. If you feel stuck in your studies, I hope you will join us in broadening your horizons and discovering new enjoyment in intellectual pursuits.
Nobuo TAKAHASHI Seminar [Contemporary Political History Of China]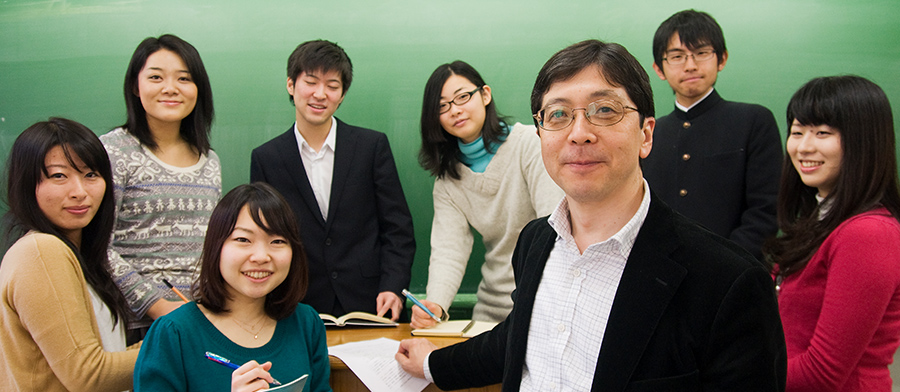 In my seminar, we study the political history of 20th-century China. But political history is about more than spectacles like revolution and war, and we also try to look at the various trends that persist even after such high-profile events, which ultimately leads us on a quest for what defines "Chineseness."
I often invite visiting researchers from China to participate in the seminar. I do this because I believe it allows our observations as outsiders to become more multifaceted and nuanced by pairing them with the experiences and feelings of those from within the country. Today, there are myriad opportunities to engage with China. In this seminar, we aim to train professionals who can remain composed in facing this great nation and keep channels of dialogue open in the pursuit of relationships that are beneficial for all parties.
Kosuke OYAMA Seminar [Public Administration, Policy Studies, Governance Theory]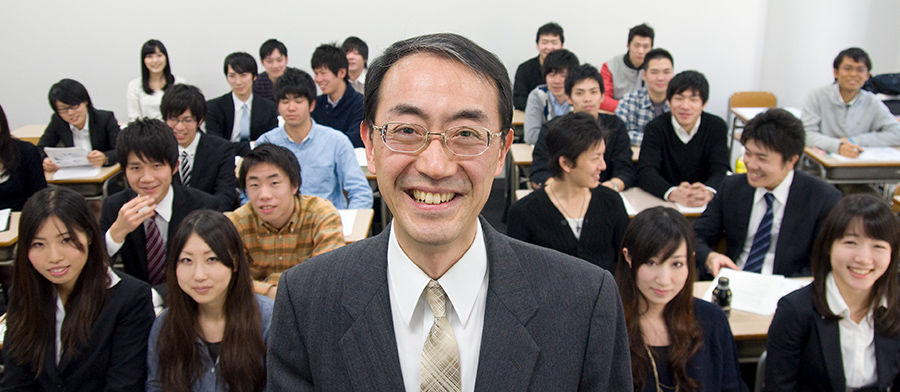 My seminar looks at public administration, which is intimately involved in our daily from taxes to licenses and public services. But how has public administration been understood as a field of study? While public administration in developing countries emphasizes the state's perspective, in developed countries, emphasis is placed on the perspective of the people, which creates an issue for democracy and improving the quality of government, as people advocate for political initiative, not administrative initiative.
Students spend two years completing a graduation thesis on public administration, and in their third year, they read literature on public administration and carry out joint research with the aim of presenting their findings at the Mita Festival. In their fourth year, students continue to refine their graduation thesis through repeated interim report presentations.
This seminar aims to aid students in becoming responsible citizens who embody the Keio spirit of independence and self-respect and can think and act logically to help solve public problems.
Yoshikazu SHIOBARA Seminar [Sociology, Global Sociology]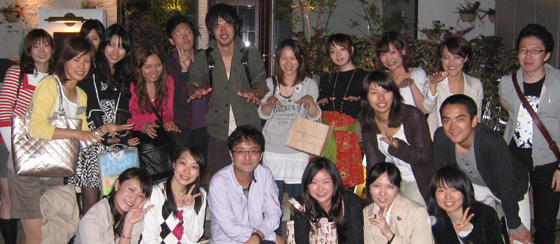 This seminar is for students studying sociology and social change (global sociology). In class, students read a great deal of literature on the personal, cultural, and social transformations associated with globalization, and after choosing a research topic, they spend two years writing their graduation thesis. The seminar also aims to provide students with a deeper understanding of social change through the experience of off-campus training that is based on the knowledge they have acquired in the classroom. Through connecting and communicating with children in the Tokyo area who have foreign connections, students explore the possibilities and challenges of multiculturalism in Japanese society and share their findings with the world through video and other media.
Hiroshi OKAYAMA Seminar [American Politics and Political History]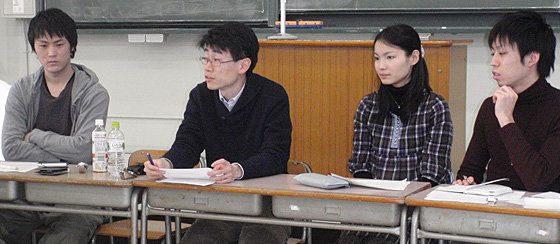 With a focus on contemporary domestic politics, this seminar aims to deepen students' understanding of American politics and society and provide them with a foundation in the theoretical and empirical analysis that defines the study of American politics. Students struggle to read through English-language papers at first but get the hang of it by carefully reading and discussing them. And by their fourth year, they will be completing full-formed graduation theses that make full use of all manner of English-language materials. Through this process, I hope that students will develop the intellectual skills required in today's highly specialized society, such as being able to think, research, discuss, and write critically. Above all, I hope they will come to enjoy the capacity to think freely.
Yuko KASUYA Seminar [Comparative Politics of Developing Countries]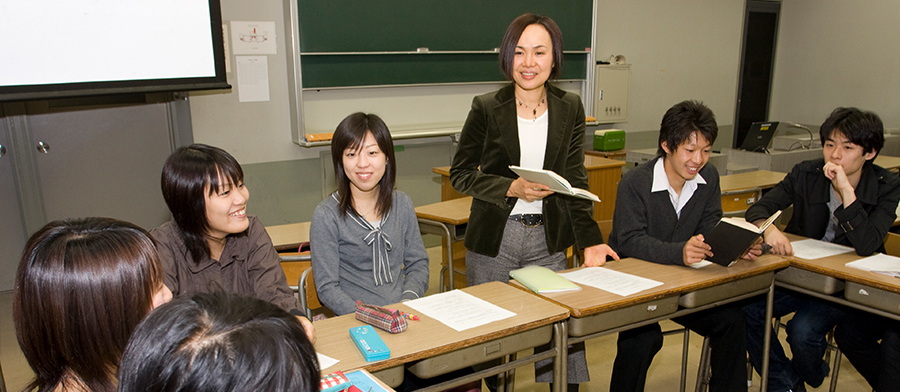 This seminar focuses on the comparative politics of developing countries. We attempt to analyze political issues that frequently occur in developing countries using theories and frameworks that can be generalized, such as why civil wars occur or why democratization is necessary, and examine specific examples using existing theoretical approaches.
In this seminar, students spend six months reading texts to grasp the main themes of research on the politics of developing countries, after which they pursue a research project based on a theme of their own choosing. At the Mita Festival, in addition to presenting their own research findings, students also sell fair-trade products, aiming to promote understanding of developing countries not only through research but also through practice in the sale of physical goods.
Masamichi OGAWARA Seminar [History of Japanese Political Thought, History of Japanese Political Movements]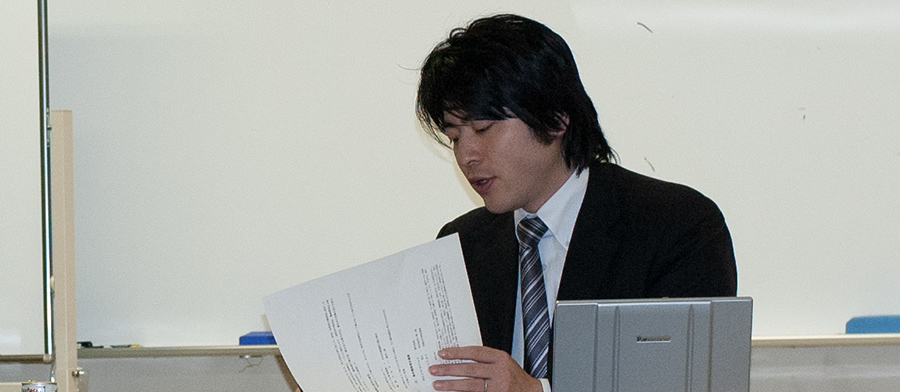 Many of the political topics we hear about today—changes in political power through elections, decentralization, the parliamentary cabinet system, freedom of speech, better morals, and the promotion of education—were actually advocated by Keio founder Yukichi Fukuzawa more than a century ago. While many of these ideas never came to fruition during his lifetime, Keio University has gone on to produce many politicians over the years, from Tsuyoshi Inukai and Yukio Ozaki to Junichiro Koizumi and Ichiro Ozawa. What did these people learn, and what did they desire? What did they achieve, and what have they left in the annals of history? My seminar focuses on the political ideas and movements of Fukuzawa, his students, and others, seeking to understand their realities, achievements, and potential. Students gather materials that they read, organize, share, discuss, and summarize in their theses. Our activities in this seminar are a process that not only reinforces professional expertise but also sharpens the advanced skills required of society and creates once-in-a-lifetime bonds between classmates.